2/26/2020 Update - Visual Effects and New Abilities
---
Hello everyone!

Welcome to our next update to the Early Access version of War for Athelay, we have a brand new feature and a replacement for an old feature.
Visual Effects
We've added new visual effects to the game. The first set of effects we're adding are being used to give the game a little more flare while also helping differentiate between the different types of abilities. So special abilities and the basic ability will have different visuals that appear when using them.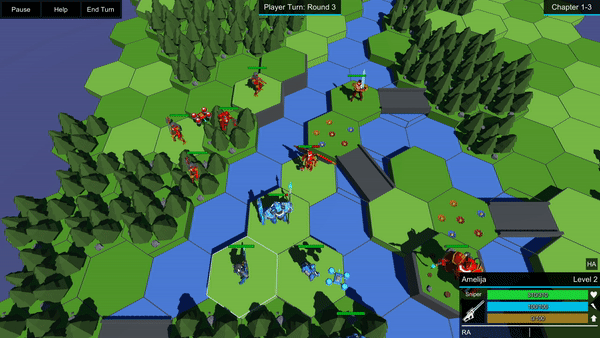 New Abilities
Sniper and Healer have received new Special Abilities while Saber and Jet have received new Passive Abilities.
New Items
New types of items have been added to the shop. Bigger heals, more energy, and permanent buffs are available to help your units survive.
Bugs
Fixed Smoke Bomb and Healing not working properly.
Fixed End Turn button not closing the unit action window in some scenarios.
Fixed happiness numbers.
Fixed issues with different screen resolutions.
Fixed help pages city image.
Removed unnecessary background in the city.
Files
War for Athelay Early Access Release
33 MB
Feb 26, 2020